Helping those with disabilities live their best lives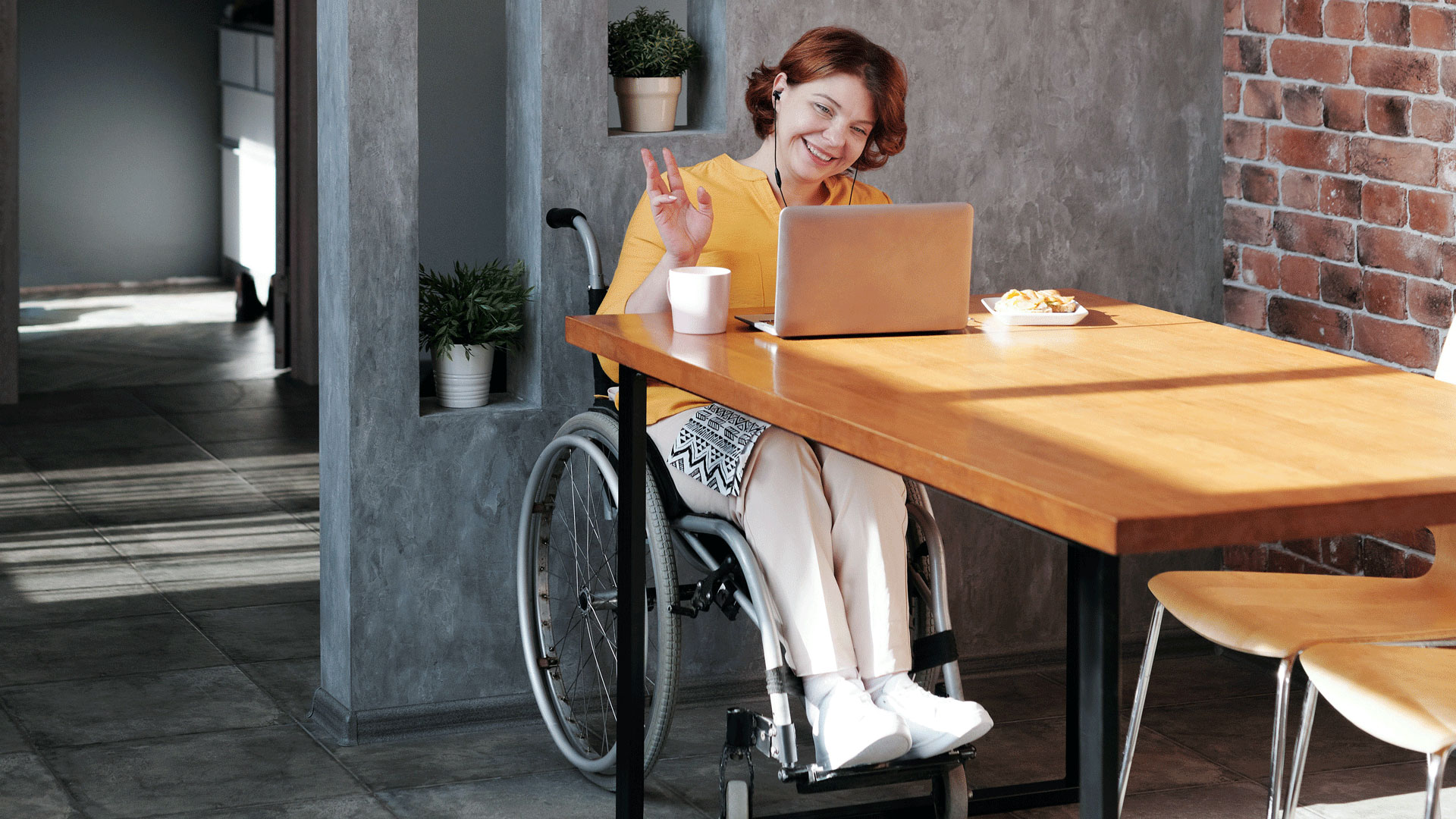 Smart technology has revolutionized accessible living for those with disabilities. From smart thermostats that automatically regulate temperature to voice-activated devices that can control your household appliances, proptech has made living independently – and safely – a very real possibility for a significant number of Canadians. 
According to a 2017 survey on disability, 22% of Canadians (or one in five people) aged 15 and up had one or more disabilities. For those Canadians, condo living can get frustrating, with challenges like mobility issues and safety concerns often limiting their housing options. 
SmartONE's philosophy has always been inclusiveness for all. Here's how our solution can make condo living accessible for residents with disabilities. 
Seamless tech – how your smart home can anticipate your needs
Simple tasks like turning on a light or making a cup of coffee can be complicated and time-consuming for those with disabilities.  
The beauty of smart tech is its ability to automate important daily functions. One way of doing this is SmartONE's scene feature, which allows residents to accomplish a multitude of tasks with the touch of a button.  
Essentially, each in-suite wall pad acts as a central hub that connects with every Zigbee-enabled smart device in the suite. Residents can program a multitude of scenes depending on their needs. 
For example, residents can implement a 'good morning' scene. At a certain time each morning, the lights will turn on, the thermostat temperature will change, the blinds will open and the coffee machine will start. Activities that would have taken a considerable amount of energy are suddenly a seamless part of their morning routine.
How smart devices make life easier
Smart devices in general have vastly improved the quality of life for those with disabilities. SmartONE's smart thermostats will automatically regulate temperature, which is not only convenient but also energy efficient.  
Smart locks are also essential in an inclusive building and help create barrier-free accessibility. SmartONE's digital door lock allows for easier entry. Door locks can be opened using codes, fobs, or smartphones, which is helpful for those who are vision impaired, since most smartphones have low-vision features. 
Our push-pull digital door lock option is simple for anyone to operate and can be opened by pushing with a closed fist, allowing those with physical disabilities to easily enter or exit.  
Residents can also integrate a variety of devices and apps into the SmartONE solution, including voice-activated devices like Alexa, which play an important role in creating accessible living spaces.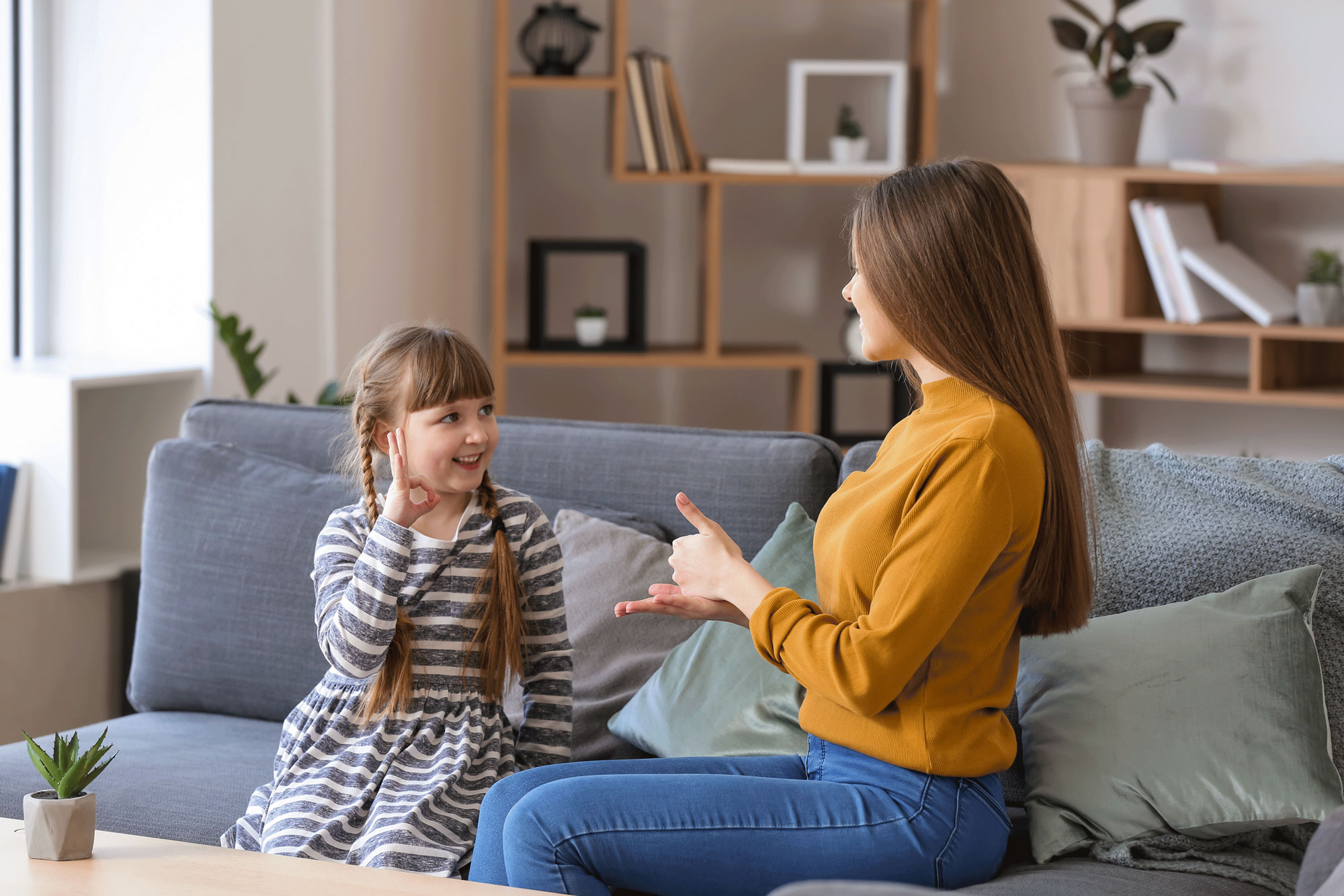 Customizable solutions that fit your life
At SmartONE, we understand that every person who lives with a disability has a unique day-to-day experience with unique challenges, which is why our solution is easily adaptable to different circumstances. 
This concept was put to the test when our engineering team was asked to create a safe living experience for several hearing-impaired residents in a building we were involved in. Thinking quickly, our team came up with a simple, yet innovative solution – using ZigBee-enabled Hue lights to notify the residents of various situations. 
The bulbs, located in visually prominent areas throughout the suite and able to communicate with the wall pad, change colour based on what needs to be communicated. Red signals smoke or flood leak detector alarms, blue is for the lobby phone or a concierge call, and green means someone is calling from the suite's video doorbell. 
This solution is a great example of SmartONE's local innovation. 
"I was asked if there was a way to solve a specific situation for people that cannot hear the alarm or the doorbell ringing," said Bollman Blanco, a lead engineer who spearheaded this idea. "Using our platform, I came up with this new and innovative design to help this client and all future residents with this disability."
Not only does the use of Hue lights ensure residents don't miss important alerts, it also connects them with their community.  
According to Farhad Keramati, Chief Technology Officer at SmartONE, the ability to quickly react to new challenges is essential.
"We have the ability to customize at the user level, which is helpful for those with disabilities because now we can customize a solution for individual needs," said Keramati. "Our solutions look very different for different communities. Changing and adding specific services can be a matter of minutes."
Using Family Care Plus for a safer living experience
Feeling safe while living independently can be a challenge for those with disabilities. With SmartONE's Family Care Plus program, your family can still stay connected to a loved one's well-being without infringing on their privacy.  
Family Care Plus, which is currently in development, is an AI-powered solution that can learn a resident's daily routine and contact a family member automatically if there's a disruption. This allows peace of mind for both the resident and their families without resorting to more invasive monitoring.  
"Family Care is about monitoring without actually being intrusive. It's vigilance while respecting privacy," said Keramati. 
Creating an inclusive community
SmartONE is committed to creating communities that celebrate every resident, regardless of their circumstances. With our seamlessly integrated smart devices, our Family Care Plus program and the ability to customize our solution to fit any need, we're determined to create inclusive environments for those with disabilities.   
Find out more about our solution and book a demo by clicking below!
SHARE ARTICLE

Latest Articles