Smart tech helps young families live stress-free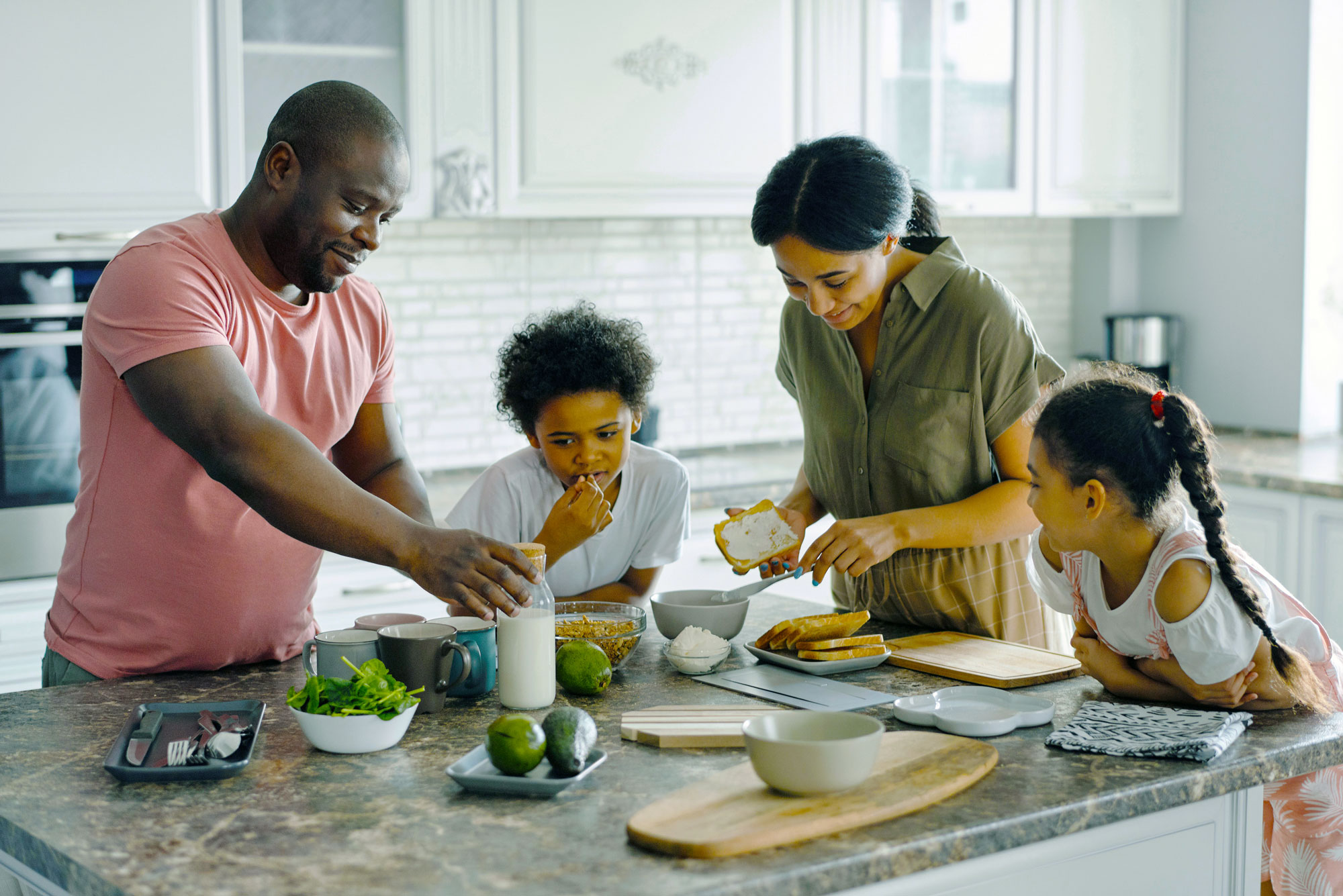 As housing prices rise and availability decreases, more and more couples with young kids are opting for condo living. While the latest census data showed that only 8 percent of Canadians with children lived in condos, that data was from 2016. A lot has changed since then.
Buying a house is out of reach for many millennial parents with young kids, making condos an attractive housing option – especially in larger cities, where more young families are choosing condos over houses. In Toronto, for example, 20 percent of families with kids lived in rental units in 2016, a number that's likely to go up post-pandemic.
While condo living is often the more affordable route, it comes with its fair share of challenges. Living in a 900 square foot space with a baby and a toddler isn't for the faint of heart. That's where smart tech comes in.
From effortlessly lowering energy bills to creating a seamless morning and bedtime routine, SmartONE's smart home solution helps parents take the stress out of condo living. Here's how:
Smart parking and scenes: how to make mundane tasks easier
Raising a family is a constant juggling act with very few intermissions. With smart tech, busy families can save time and energy on simple tasks, such as parking. SmartONE partnered with Locomobi to create a smart parking solution that allows residents to manage guest parking.
This is ideal for when someone has guests on the way but doesn't want to lug their young children all the way to the parking garage and back up again. They can simply use the SmartONE app to check guest parking availability, book a time slot for their guests, and then input their license plate number – all from the comfort of their couch. When the guest arrives, our smart parking camera will recognize their pre-registered plate and open the garage door. Then, they can simply buzz in and head on up.
Our smart tech can also help simplify everything from morning routines to bedtime through our scenes feature. Each in-suite wall pad integrates with an expanding list of Zigbee-enabled smart devices. This allows residents to pre-program a variety of scenes, which can be activated with the touch of a button or voice command.
A pre-programmed morning routine for parents could include smart lights slowly getting brighter as a way to gently wake their kids while the coffee machine automatically starts brewing. During bedtime, they can program the lights to dim, the blinds to close and their smart speakers to play soothing bedtime music to help their children wind down.
Our platform can easily pair with smart home devices like Alexa, which are voice-activated and help parents in several ways, including entertaining kids, homework help, setting timers, and more.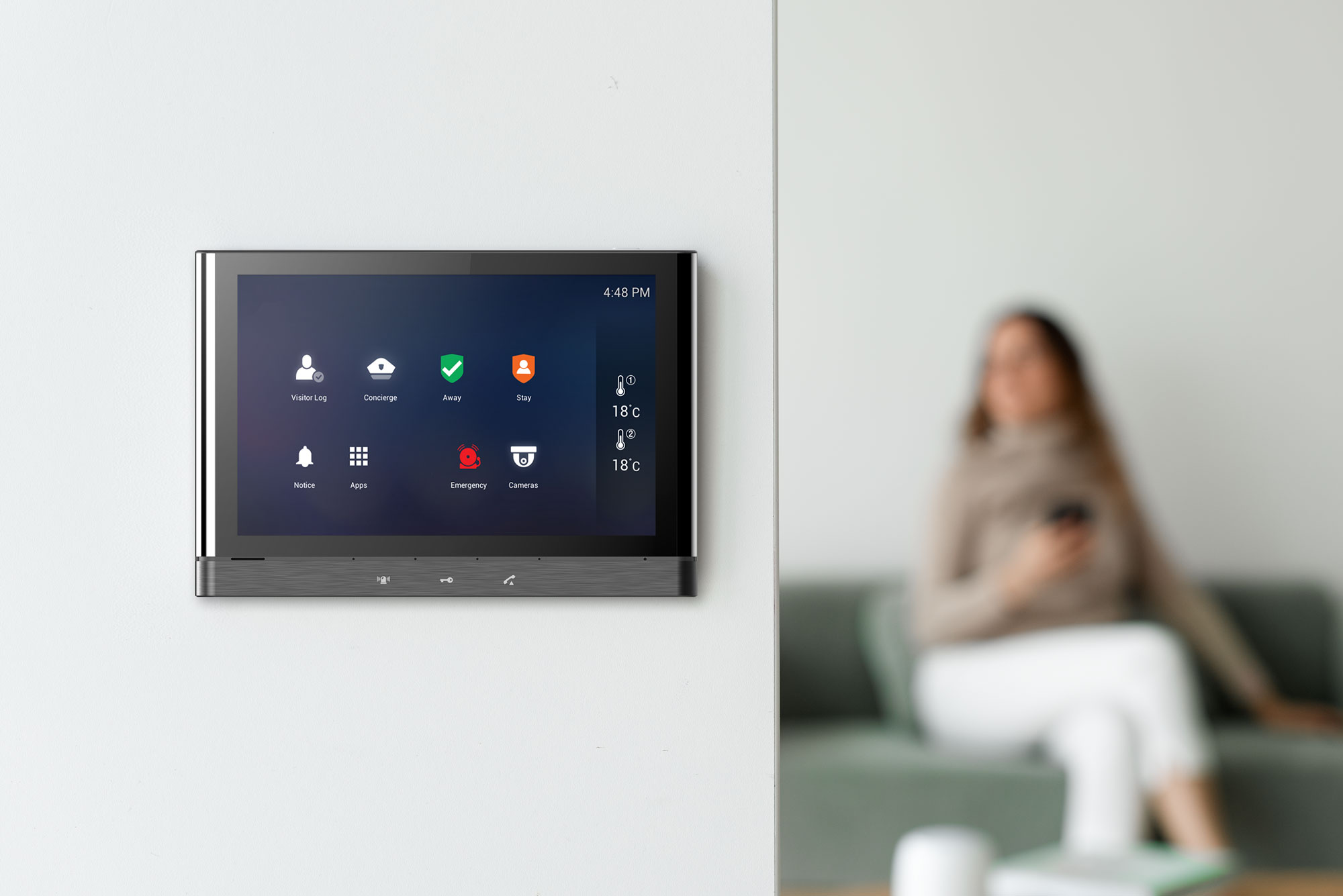 A solution for peace of mind
Security and money management are often front of mind for parents, especially those living in large cities. Through our smart tech, we're able to seamlessly mitigate these concerns.
Our smart thermostat, for example, allows for automatic temperature regulation, to lower energy bills. Through this feature, residents can remotely monitor their temperature using their app and lower it when everyone is away or bump it up in the cold winter months.
Our solution's smoke and flood detectors will notify parents of any emergencies, which is especially helpful when they've left children with a babysitter, or teens at home. For example, in case of a flood, parents would automatically get an alert through their app, as would the condo manager.
In terms of security, SmartONE's smart door locks and doorbell cameras allow residents to see all visitors from the lobby phone or video doorbell camera. Doors can be accessed in a variety of ways, including codes, fobs, phones, and even biometrics. Children can use their fingerprint to enter the home, never having to worry about forgotten house keys. Parents will receive alerts any time someone turns the suite security system on or off.
Because the door locks have a master fob feature, property management and first responders will always be able to access units in an emergency.
An easy solution for busy parents
Raising a family in a condo comes with its own unique struggles, which is where SmartONE comes in. Our smart tech solution simplifies stressful problems like guest parking and bedtime routines. With our smart parking, scenes features, and security solutions, young families can live their best lives in any space.
Book a demo to learn more about our solution.
SHARE ARTICLE

Latest Articles