Fewer balls to juggle – Reducing the stress on property managers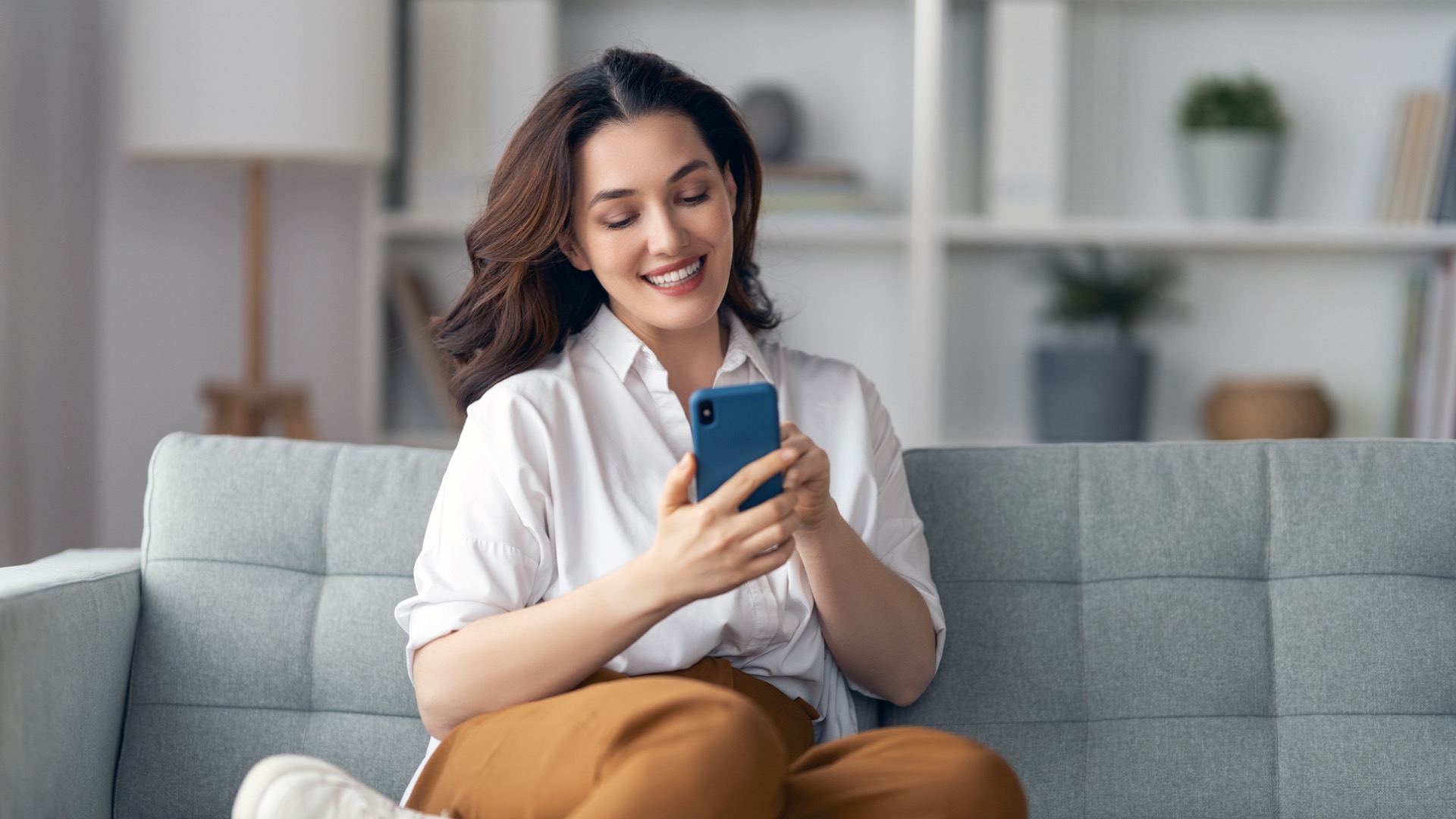 Booking an amenity isn't always an easy task. As a property manager, you have to speak to residents face to face, help them find an available time and input that time into the management calendar. As a resident, the process is equally taxing.
As a smart tech company working to make life easier for residents and property managers, SmartONE has created a streamlined, easy-to-use management console that not only allows for quick and easy amenity booking, but simplifies a variety of daily maintenance tasks.
Intuitive and customizable – understanding our management console
The SmartONE Management Console allows property managers to effortlessly manage their communities. Managers can:
Create and manage amenity bookings. This allows managers to control who uses each amenity and for how long.
Send communications, alerts and notifications to residents. Managers can choose how they want to communicate (through forms, emails, or alerts sent directly to the wall pad or app) and who they want to communicate with (directly with one resident or with all residents).
Add/update resident info
Monitor security and safety risks through leak and smoke detection. Managers can see what unit specific alerts are coming from and send emergency personnel to the correct location.
"We're giving managers the flexibility to manage their community. They can perform certain actions on behalf of residents without interfering with their privacy," said Gayatri Mahajan, SmartONE's Software Product Owner.
The console is customizable. If a building has unique needs, our team can quickly adjust the console.
"The management console is very intuitive. Our team created a tool that's easy to use and easy to train people on. A training session is typically only 30 minutes long," said SmartONE's Director of Customer Operations, Yacov Solomon.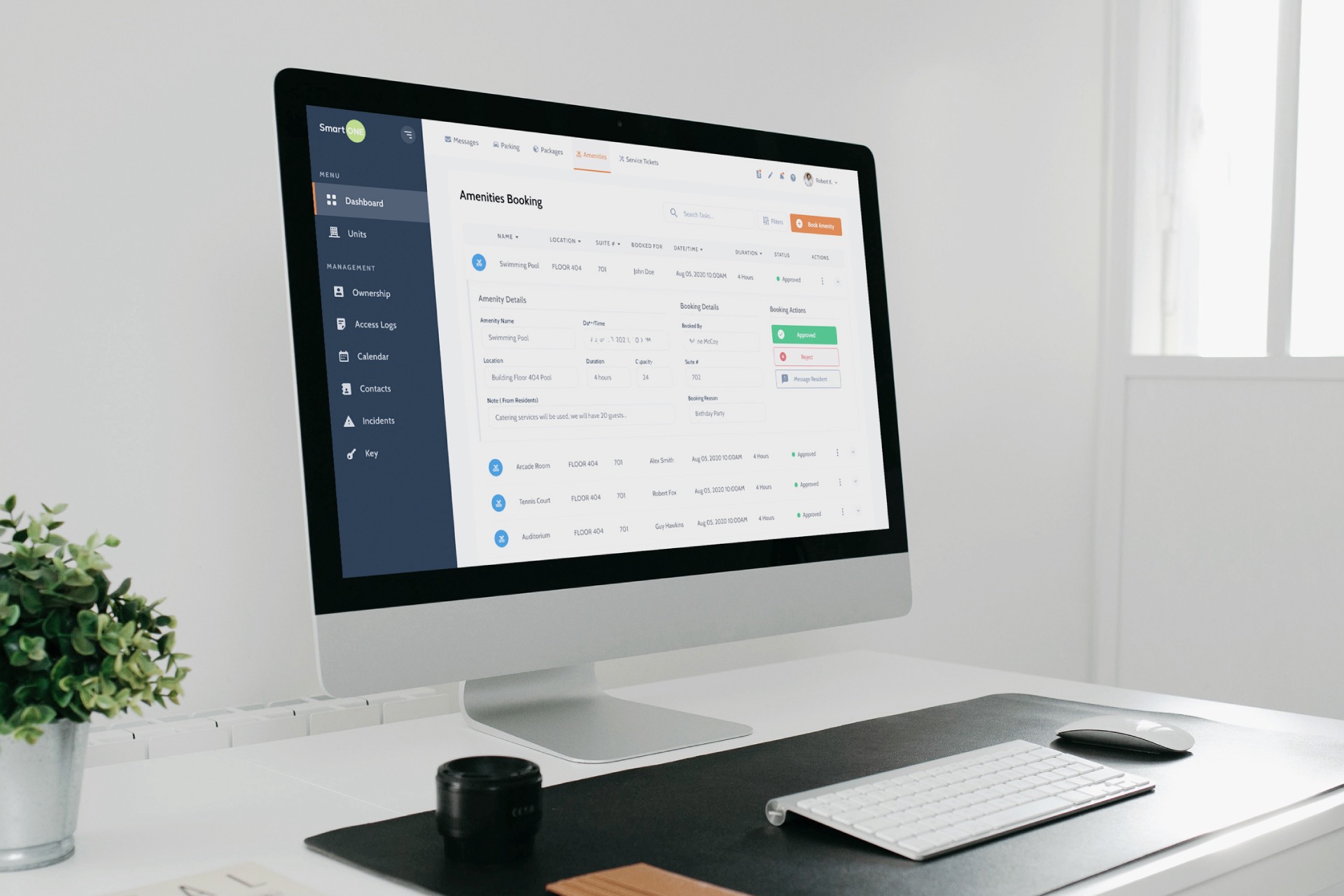 Continuous improvement through feedback
SmartONE regularly holds feedback sessions for builders and property managers. Thanks to these sessions, we've improved integration capabilities, ease of use and communication features.
"Property managers have come to us and said, 'I wish I had this or that capability.' Those features were then added by our developers in a matter of weeks," said Solomon.
How smart technology makes the job easier
Not only does our solution simplify menial tasks, but it also saves property managers time that's better spent on high-priority responsibilities.
Guest parking:
Once a tedious process, managing guest parking is now as simple as booking an available time slot for visitors through the SmartONE app, which shows residents how many parking spots are available and lets them input the relevant license plate. Locomobi's specialized video analytic cameras will recognize the license plate and open the garage door once the guest arrives.
Guard phone:
Our guard phone, an intercom system for the concierge or security guard to communicate with residents, also helps property managers ensure safety and security. Through the phone, managers receive alerts about water leaks and smoke alarms and can see which unit the alarm is coming from, and automatically connect them to the suite to check in with the resident.
Smart parcels:
SmartONE has simplified parcel delivery. Instead of forcing a concierge to manage piles of resident packages, SmartONE buildings use Snaile's smart parcel lockers, which provide a secure, centralized location for package storage and retrieval.
A system that works for everyone
Smart building technologies can relieve the unique pain points residents and property managers encounter. Our management console helps property managers communicate more effectively with residents, save time on basic tasks, improve internal processes and create a safe, secure environment for residents.
To learn more, book a demo here.
SHARE ARTICLE

Latest Articles