What is Proptech (Property Technology) and How Does It Help Building Developers?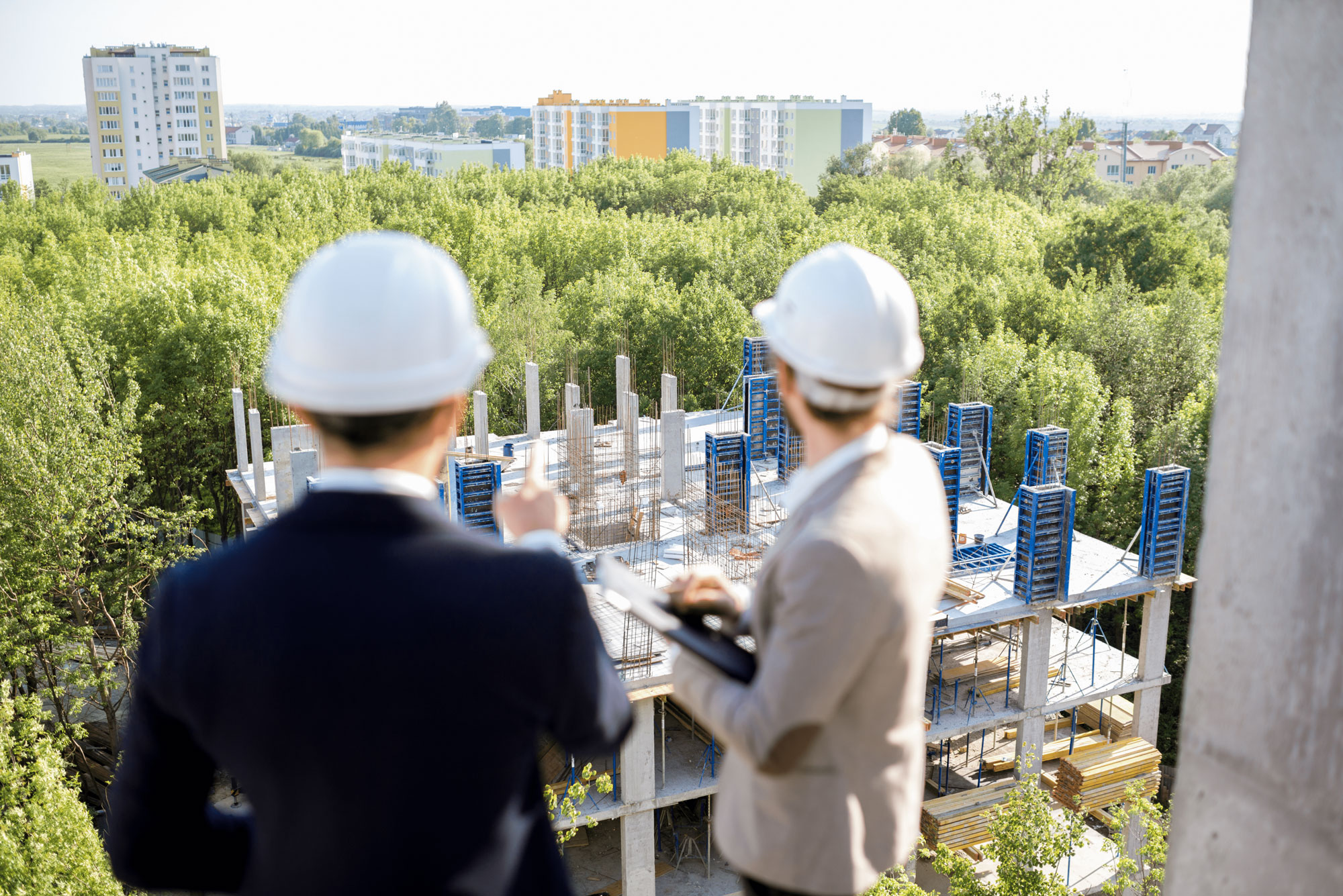 What is proptech? How four overlapping new technologies (property technology, or 'proptech') can help building developers boost revenue.
Categorizing more than 10,000 global proptech companies is a challenge not for the faint of heart. Numerous researchers and companies have tried, producing wildly different frameworks. Some of the top researchers, Andrew Baum, Andrew Saull and Fabian Braesemann, found that the industry structure has broadened considerably in the last few years, requiring a new category. That's how fast things are shifting and changing in the previously staid real estate and property development industries. 
After digging through the research, the University of Oxfords' Proptech 2020 framework helps industry professionals make the most sense of the new software emerging every day to solve business applications ranging from 3D architectural visualization to portfolio management. 
What is proptech?
Proptech is just one of four different overlapping technologies, each with its own real estate use cases.
Proptech or property technology

is generally used to describe the digital transformation that's currently happening within the real estate industry.

The

most common definition you'll see quoted

is by Andrew Baum and James Dearsley from 2019:
"[PropTech] describes a movement driving a mentality change within the real estate industry and its consumers regarding technology-driven innovation in data assembly, transactions, and the design of buildings and cities." 
Contech or construction technology

focuses on data-driven efficiencies across the construction process.

Legaltech or legal technology

is transforming the real estate sale and leasing process.

Fintech or finance technology

is reducing transactional friction in the finance sector and allowing machine learning programmes to execute investment decisions thanks to digitized data.  
4 Proptech verticals to increase mall traffic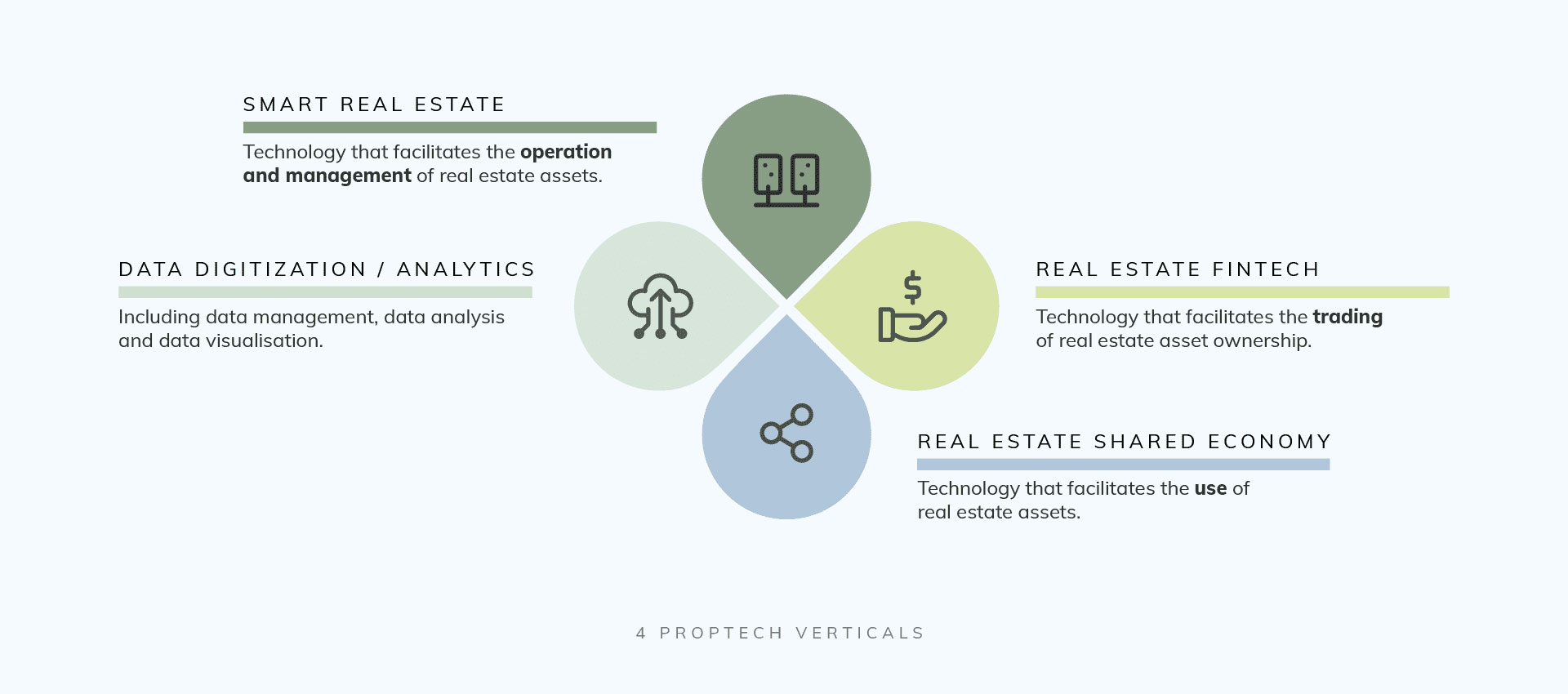 Because proptech is a hierarchical view of a cluster of different technologies, it can further be broken down into four verticals. 
Smart real estate:

You need smart building technology in order to have smart real estate. Simply put, smart buildings are powered by tech platforms that enable the operation and management of these real estate assets. These platforms can provide information about building performance, or they can actively control building services. This vertical supports real estate assets, property and facilities management. 

Real estate fintech:

Technology platforms that facilitate the trading of real estate asset ownership, including buildings, shares, funds, and debt and equity. These platforms support real estate capital markets and can either provide information for prospective buyers and sellers or directly enable transactions of asset ownership and leases. 

Real estate shared economy:

Technology platforms that support real estate occupier markets and enable the use of real estate assets such as land or buildings. As with fintech, these platforms can simply provide information for potential users and sellers, or they could directly enable rent or fee-based transactions.  

Data digitalization:

Technology platforms that facilitate data management, data analysis and data visualization.
What is smart building technology?
Historically smart buildings have been lumped together with green buildings. It's true that the Internet of Things (IoT) devices in smart buildings empower occupants to control and reduce energy usage, but the applications of the technology range far wider than the green colour hue. 
Smart building technology monitors various building characteristics, analyzes this data, and generates insights so operators and occupants can optimize the building's environment and operations.
But here at SmartONE, we don't just make smart building technology, we make smart communities. 
"A smart community is one where hundreds or thousands of people live and share a front door and a pool of services and residential amenities. We enhance these opportunities and experiences to make life better for everyone within the architectural structure of a tower," said Opi Marok, SmartONE's VP of Sales and Marketing. 
For us, it's not just about the in-suite experience, it's about the inclusive technology that residents use every day to feel a part of their building's community. We want our smart tech to be an encompassing solution, rather than a piece of siloed tech like home automation. 
"We want to make sure that when a resident enters our developer's building, they love the experience and can't ever imagine regressing to a home without it. That's ultimately what we want to deliver," said Marketing Manager Dani Matti.
Tying it all together
SmartONE is the single integrator that ties together all the different pieces – from the user-based front end, to the operational-based back end, to data analytics. It's all of our partnerships that allow us to do so much more for both developers and residents. 
SHARE ARTICLE

Latest Articles