TECHNOLOGY | August 17, 2023
How smart technology reduces concierge and staff costs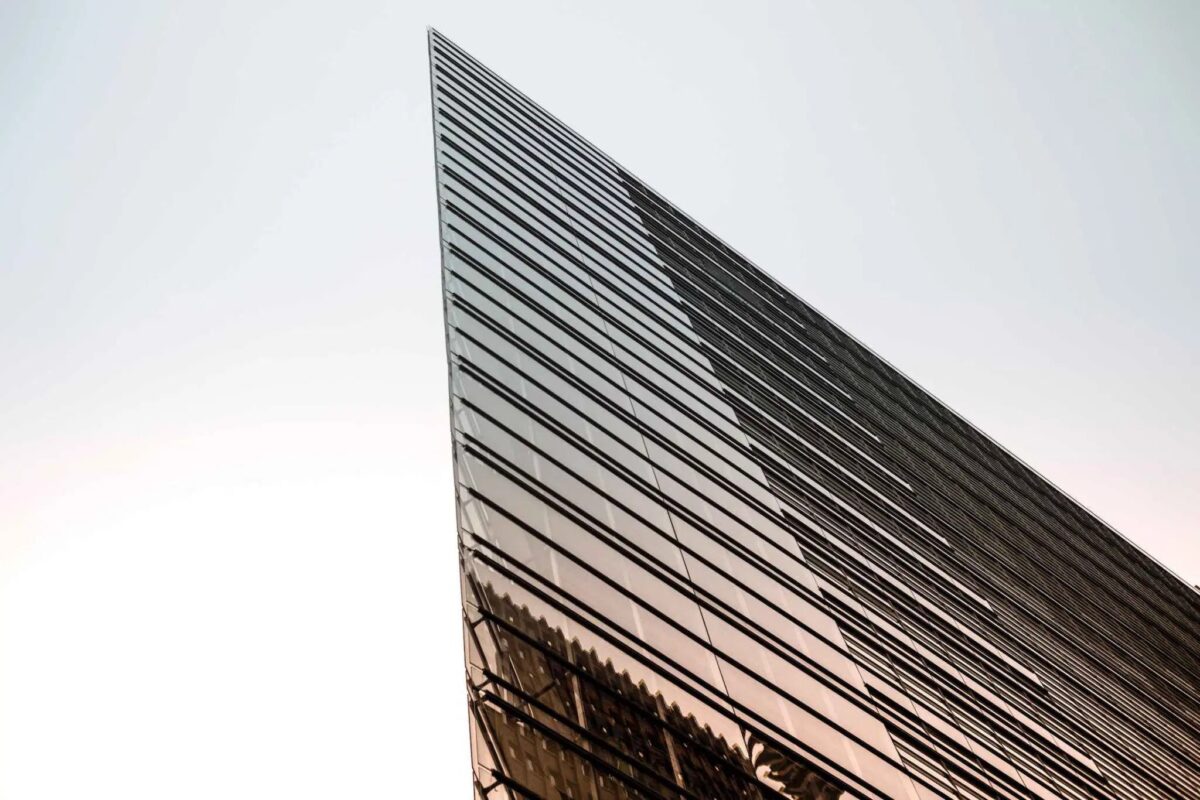 Smart buildings shouldn't cost you more. In fact, a smart building can help you save money on some of your biggest expenses.
Smart building technology can help you reduce your operating costs in meaningful ways. Whether you reduce the on-site staff or eliminate them completely, integrating smart building solutions will help save you money.
Smart buildings monitor everything happening in them—from temperature to operating status—and have features that allow homeowners, tenants, and even staff to control things remotely from their smartphones.
Keep reading to learn how investing in smart technology can reduce your staff and operational costs.
Keeping your building secure remotely
The concierge or security guard is usually the first person residents and guests see when they get home. This familiar face can be found monitoring the lobby from their desk or patrolling the building to keep residents safe.
For different buildings, there may be different levels of concierge support needed. In some places, a concierge may be needed only during the day, while other buildings may opt for 24-hour service.
This is usually for one main reason: safety.
A concierge is a key part of building security. They are there to ensure unwanted guests stay outside, to report anything suspicious, to keep an eye on parcels, and to register visitors.
But no one can be everywhere all at once, giving smart technology an advantage.
The SmartONE Concierge App
CCTV security cameras are about more than access control. It's also an important part of monitoring suspicious activity in and around a building. Something this critical shouldn't go unsupervised, and smart CCTV means it doesn't have to.
SmartONE is currently developing a concierge app which allows the concierge to monitor CCTV even while on patrol.
Residents and delivery people can call the concierge at any time, even if they're away from their desks.
The app also allows alarms to reach the concierge on their phone so they can stay abreast of any issues when they happen. If the concierge notices any issues on their patrol, they can easily and instantly report them on the app.
This means that security on patrol can keep an eye on the rest of the building that's out of their site.
This type of tool is even more valuable in a multi-tower residence. With multiple tower buildings, balancing the needs of each tower can be challenging. Residents may feel as if they are compromising on security or condo fees. Meanwhile, the concierge may feel unable to supervise both towers at once. Thanks to smart technology with these remote features listed above, this is no longer a problem.
Smart technology gives the staff unparalleled opportunity to offer an even better service and safety experience to residents.
Remotely monitor integrated alarm systems
By using smart tech, you can not only reduce operating costs and condo fees for residents. You'll also be able to use your staff more efficiently–and keep them safe from harm.
Smart communities can integrate alarm systems to report issues faster and more reliably. These can include smoke alarms, flood sensors, as well as entry and motion detectors. Remote alerts mean that residents and staff can be informed immediately of any issues.
The SmartONE solution for flood detection, for instance, allows a select group to be alerted via email and SMS in case of an emergency so that prompt action can be taken. Property Managers on or off-site can instantly know what's happening in their building and take steps to keep people safe and protect the building from further damage.
This tool can help keep property, staff, and residents safer than ever before, avoiding costly problems down the line for communities.
Avoiding master key issues
Another unexpected expense for buildings can be rekeying. If a master key is lost or worse, then a building is forced to rekey each door throughout the building. The expense of new keys, locks, and service all adds up.
With digital door locks, things that once required hours of in-person labour and access to every suite can be fixed in minutes remotely. If a master key is lost or stolen, an entire building can be rekeyed remotely in short order.
This not only means less time spent by building staff but eliminates the need for costly emergency locksmiths. Simply put, the investment in a digital door lock pays off when you need to rekey a community.
Offsite security
Remote monitoring allows off-site people to continue to offer high-quality security. In the case of SmartONE, our Guard Phone can be offsite, allowing a concierge to remotely monitor alarms, lobby calls, and security calls from anywhere. This may result in the ability for building to share a concierge or to simply use offsite services, two things that will inevitably reduce staff costs.
Smart access control monitored by residents
Every building has multiple points of entry, and it can be difficult, even with multiple full-time staff, to keep track of them all. With things like patrols, vendor site visits, and parcel delivery that can take security away from the front desk, they aren't able to continuously monitor the main entrance or CCTV.
Rather than relying on a concierge to monitor entry points, smart technology can allow residents to play a part in their building security. Smart access control can allow residents to monitor entry points and control guest access.
For instance, the SmartONE solution allows residents to view guests on the lobby phone camera before allowing them in. In buildings that are equipped, residents can even monitor CCTV to ensure the guest enters without any unexpected tag-a-longs and gets to their suite safely. This can all be done in suite or remotely, thanks to the Wall Pad and ONE! App.
Our newest Guest Pass feature even provides a secure way for guests to enter at their leisure. Residents grant a one-time use token for access at a specific time and date. This means even if you're in a meeting or away from your devices, guests can still enter your building and suite as planned.
Smart visitor parking
For your guests that arrive by car, there are also secure visitor parking options. With a smart parking solution, residents can register guests before their arrival, eliminating the need for a concierge's involvement, or making it easy for the concierge to monitor arrivals. Residents, too, can monitor CCTV to ensure their guest is able to access parking and enter securely.
SmartONE's partnership with LocoMobi World uses license plate recognition to allow registered guests to enter the parking garage without the need for human intervention. That means neither a resident nor a concierge needs to worry about managing visitor parking.
Resident control over packages with smart parcel lockers
Smart technology allows residents to manage all sorts of guests, including the increasing number of delivery people.
With smart parcel lockers, deliveries can be made without supervision. Packages can be stored securely and collected by residents with ease.
The result of this and other smart living solutions is a reduced need for staff. Some buildings may opt to reduce concierge hours, and some may even decide the expense is entirely unnecessary. The one thing that will always be the same is that it saves money.
Offsite property management
Smart technology impacts more than just security staff. Property management can also benefit from smart solutions.
Tools like the SmartONE Management Console mean property managers can stay in touch with their onsite staff remotely. They can continue to keep residents informed about building issues without needing to spend time in one place.
In some cases, this may mean a Property Manager can manage more properties at once, resulting in additional savings for the community.
Smart technology reduces operational costs
Concierge/staff services are typically provided by contract workers who are paid hourly wages or salary plus benefits. Staff turnover and associated training are also a problem for many communities.
That's what makes smart technology so powerful.
It can not only offer an incredible resident experience, but it can also help residents reduce staffing costs. The result is an incredible return on investment (ROI) for your smart technology for years to come.
Smart technology provides added security through features such as remote monitoring of CCTV, allowing concierges to monitor suspicious activity from anywhere. Alarm systems can be integrated to report issues immediately, keeping residents and staff informed and safe.
Digital door locks eliminate the need for costly emergency locksmiths. Smart parcel lockers and offsite property management tools further reduce staffing needs.
With smart access control, residents can self-manage and monitor entry points and control guest access, reducing the need for staff to constantly monitor main entrances.
Overall, investing in tech not only enhances building security and efficiency but smart technology also reduces staff operational costs.
Ready to reduce your operating costs? Contact us to discuss how smart technology can benefit your next project.

Latest Articles