Understanding Data Privacy in Your Smart Community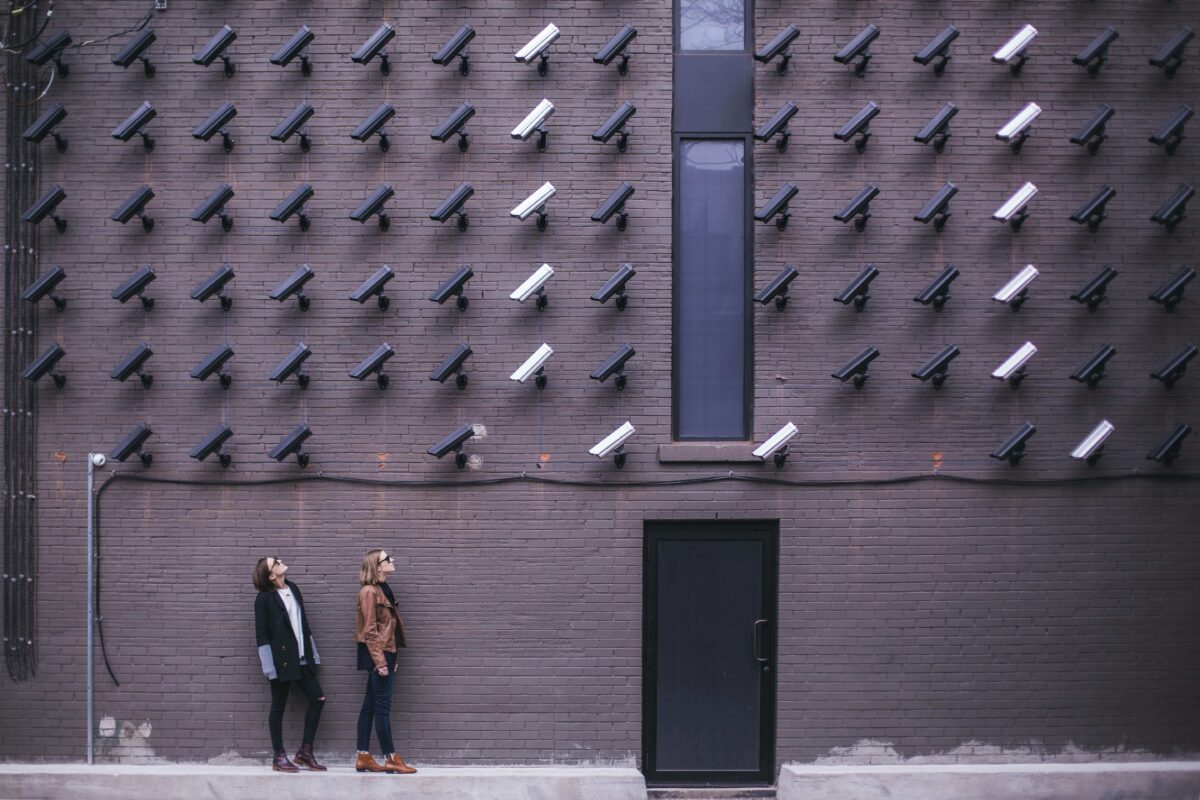 Do you know where your data is? Data privacy is a growing concern in the modern digital age. Now that even healthcare is moving online, more and more of our personal information is on the web.
Frequent hacking scandals make it clear that not everyone knows how to keep your data secure. Even Amazon made headlines when the tech giant paid $25 million to the US Federal Trade Commission (FTC) for alleged privacy violations.
It's more important than ever to know how your data is stored and protected, and your data privacy rights. Keep reading to learn more about data privacy and how at SmartONE, we take your privacy seriously.
What are my rights and responsibilities to data privacy?
Data privacy regulation refers to laws and regulations that govern the collection, use, storage, and sharing of personal data. Your data protection rights and responsibilities vary depending on where you live and the location of the company you offer your data to.
Data privacy regulations vary by country and region, but they usually include requirements for obtaining consent, providing notice, and implementing security measures. They may also give individuals the right to access, correct, and delete their personal data. Some of the most well-known data privacy regulations include the General Data Protection Regulation (GDPR) in the European Union, the California Consumer Privacy Act (CCPA) in the United States, and the Personal Information Protection and Electronic Documents Act (PIPEDA) in Canada.
In some cases, your country of residence impacts your data privacy responsibilities, while in others, the location of the data or the user does. Sometimes, the type of data dictates how it needs to be stored and secured, too.
For instance, Amazon was accused of not deleting recorded data upon request by parents, breaching UFTC regulations specifically aimed at protecting children. Meanwhile, Eufy, the security camera company, admitted that its cameras were not end-to-end encrypted as promised. The result was security footage appearing as video streams on Eufy's web portal before the issue was detected and resolved.
Each set of data privacy regulations is different, and more than one type of regulation may apply. It's important to review a company's Privacy Policy before you entrust them with any personal information, so you know it's protected.
Where is my data stored? Local versus Cloud Storage
Knowing how your data is stored can help you determine where it's stored and what protections you're entitled to. There are two main ways of storing data: locally and in the cloud.
When storing something locally, data are sent to a server through local infrastructure. This means your data travels through a hardwired network and is stored locally.
Cloud storage allows us to store our data anywhere in the world. The company may store our data in one or more places and may move it around often. It's also encrypted to ensure security.
What is encryption?
Encryption is the process of converting plain text or data into a coded message to
prevent unauthorized access. It uses complex algorithms to scramble the data,
making it unreadable without a decryption key. The data cannot be viewed without
the specific code or algorithm needed to unlock it.
Pros and cons of cloud-based and local networks
When it comes to data security, there are pros and cons to both options. In a local network, keeping the data secure relies on physically protecting the infrastructure. In cloud-based network, different encryption protocols protect your data.
Local storage does have physical limitations that can impede a user's experience. A local server can only hold a certain amount of data and may only be able to communicate with other hardwired technology.
Cloud-based networks can accommodate changes in demand by adjusting resources and capacity on demand. Additionally, cloud-based networks are more flexible. You can access them from anywhere with an internet connection. In the case of smart home technology, this means using an app to let in a guest even when you're on the go.
The improved reliability and security of hybrid networks
Hybrid networks are the best of both worlds. In a hybrid network, some data is stored locally and others are transmitted remotely. Users can access the network remotely or locally based on their needs and preferences. This versatility also results in reliability. Phone dies while you're on the go? No problem! Use your local hardware to access the features of your local network.
This is the advantage of the SmartONE hybrid network approach that incorporates a local and cloud network.
SmartONE takes data privacy seriously
At SmartONE, we've always prioritized protecting our customers' data. At the core of SmartONE's architecture is an unwavering commitment to privacy. Our solution prioritizes user data protection and mitigates the risks of privacy breaches, unauthorized access, and data retention.
Our commitment to privacy means we don't store any images or videos of users, nor do we record user conversations.
The local network stores some data, but no personal information. Meanwhile minimal personal information that's required for access to the ONE! app is stored in the cloud. This approach not only keeps data secure, but limits the information collected.
In each case, SmartONE employs robust encryption protocols to keep sensitive information secure.
Aside from its security, our hybrid architecture also offers unparalleled reliability. The local network is a private network within the building and d, so on Wi-Fi. With the right setup, it can even run during power outages which means your smart building is always on.
This hybrid approach also offers versatility. A hardwired network and in-suite hardware offers control over your living experience all through a local network. But if desired, users can access their suites remotely thanks to the ONE! app. That means users of all kinds can use their smart community in the way that works best for them, even when they're not at home.
How SmartONE's hybrid infrastructure works
At SmartONE, we work with developers before shovels are in the ground to build a local network. Our telecommunications partners install our network cables throughout the building and into each suite. With a few modifications, we can connect our hardware to turn the building into a smart community.
Our solution also includes an on-site server that can be set up to run without power or internet, so your building is always smart.
An in-suite control pad allows users to access all the essentials, while our ONE! app offers remote access at any time. It also boasts powerful integrations with other services that make it an all-in-one solution for your smart home needs.
The result is a unique hybrid network that offers privacy, reliability, and flexibility.
Empowering you to control your data privacy
Privacy is a fundamental right. At SmartONE, we store minimal personal information and we empower our users and offer them complete control over their data.
With SmartONE, there's no compromise. Our hybrid network is accessible and inclusive, and gives each user complete control over their data.
Keeping your data secure
In the digital age, keeping your data secure is more important than ever. It's important to choose the infrastructure that best meets your community needs while meeting customer expectations. A hybrid infrastructure is an ideal solution for a smart community for this reason. It leverages the benefits of both local and cloud infrastructure to please developers and residents alike.
At SmartONE, we've developed a solution that prioritizes our customers' privacy without compromising reliability. Through extensive research and development, and listening to customer feedback, we continuously enhance our solution to prioritize our customers' privacy. Our unique architecture offers versatility, making it inclusive and accessible, as well as reliable. Do you want to live in a building that can become technically stranded? Plan ahead and plan for a hybrid network.
To learn more about how SmartONE can protect your development's data, book a demo with a member of our team.
SHARE ARTICLE

Latest Articles