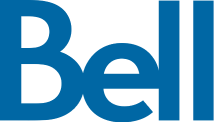 Together Bell and SmartONE bring the world's fastest Internet technology and fully integrated, smart community services to newly constructed buildings. With Bell's pure fibre Internet powering the SmartONE's Smart Community technology, your building will have a truly future-proofed network. With 100% fibre Internet direct to each suite, your residents can enjoy Bell's fastest Internet speeds and next-generation TV service from Canada's #1 Internet provider*.
SmartONE is now exclusively available with Bell Internet in newly constructed residential buildings in Ontario, Quebec, Manitoba and Atlantic Canada.
Current as of April 12, 2021. *Based on the number of Internet subscribers in Canada. The BELL trademark is owned by Bell Canada.